Care, Respect and Attention to All Your Carpet Cleaning Needs in Holland Park, W8

You Need Cleaners and Newer-looking carpets in Holland Park, W8?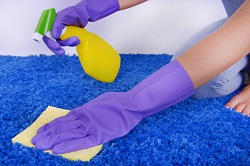 When we started out in the rug cleaning game, we thought we knew all there was to it. Boys were we wrong! We've relished being able to be taught so much by the people we've served and the experiences we've had when conducting carpet clean work over the years. We like to view each and every job we take on as a learning curve – because, after all, no two customers' needs are ever the same! Carpet Cleaning Holland Park value long-term relationships with our customers, but are more than happy to send our Holland Park carpet cleaners round to give you the best carpet clean possible! We can be easily reached 7 days a week by calling 020 8434 7192.

Guaranteed Upholstery Cleaning Services in Holland Park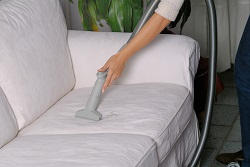 An upholstery clean service in Holland Park, W8 may sound like a doddle. That's what we thought when we broke into the field – but we quickly learned there was a significant amount to it! It is a tricky process requiring patience and dedication – which is why so many companies simply don't offer the service at all! We, however, refuse to settle for second best, and have thrown our weight behind putting together the best team of upholstery cleaners on the market! If your sofa has seen better days, don't throw money down the drain buying a new one – hire us to provide expert sofa cleaning services!

Experienced End of Tenancy Specialists Across the W8 Region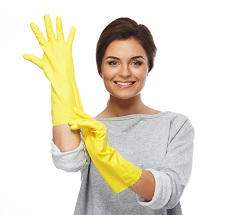 It's supremely polite to leave a rental property in as good a state as possible when you vacate it. However, the best state you can personally leave it in may not be enough to please your landlord or letting agent – and that can lead to big reductions being sliced from your deposit. Our end of lease cleaning services in Holland Park are an experienced method of ensuring you get your down payment handed back in its totality! End of tenancy clean courtesy of us will make everything sparkle like new! You'll be amazed at the skills of our end of tenancy specialists. Give us a ring on 020 8434 7192 and get an extra discount now.

A Team of Expert Domestic Cleaners in Holland Park, W8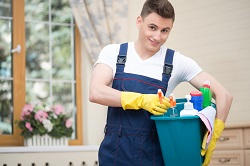 Modern life is hectic – and many of us like it that way. However, an adverse upshot of this is that many of us do not have the time to clean our domestic environments as much or as comprehensively as we would prefer. Our W8 domestic cleaners across the W8 territory can help you in this situation – and Carpet Cleaning Holland Park is the best home cleaning company around right now! Why not give us a go today? If you're not 100% satisfied by our efforts, it won't cost you a thing! Call now to book the best home clean service, and receive a free consultation on the phone!

Deep Cleaning of Your House in Holland Park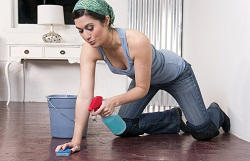 The key to feeling truly at home in your residence is to be happy to be there – and the happiest homes are generally the cleanest homes! Many people choose to hire house cleaners to do the tough work so they can maximize their free time – if this sounds appealing to you, give our home cleaning company a quick ring and we'll be right over. If you're in the majority and can't spare the time, then our team of Holland Park home cleaners is waiting to hear from you! Contact us now on 020 8434 7192 for a free quote!

Cost Effective Office Cleaning in the W8 Area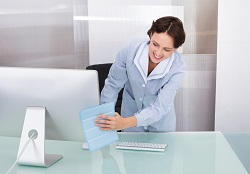 No matter what a business, a firm is, a company's headquarter scan get messy in double-quick time. Whilst employees should make strenuous efforts to keep their workspaces tidy, at the end of the day they might not have the time, nor the energy! If this situation sounds familiar to you as a business owner, don't lose your rag – get in touch with the best W8 industrial cleaners – namely, us! Carpet Cleaning Holland Park will make your workplace sparkle, no matter what state they find it in! Call now to a book a professional office clean!